Dr Mohit Srivastav - Hair Transplant Doctor in Surat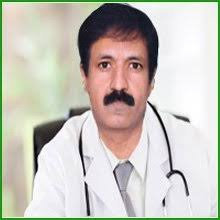 MBBS, MS (GENERAL SURGERY)
Expertise: Hair Transplantation, Laparoscopic Surgery, General Surgery
Experience: 24 years
info@hairnimages.com, +91 7698211193
Dr. Mohit Srivastava is a highly accomplished hair transplant and laparoscopic surgeon having experience of 24 years in this field. With his extensive knowledge and expertise, he has revolutionized hair transplants in Surat. Over the years, he has successfully performed thousands of hair transplants surgeries and brought about a positive change in the lives of his patients.
He is the founder and Director of Hair N Image, a renowned hair transplant clinic in Surat and Vapi, Gujrat for hair transplant cosmetic surgeries where people are assured excellent results. Dr. Mohit Srivastava has contributed immensely in the field of hair restoration in terms of technique, instrumentation, and innovation. He is highly popular among his patients for his warm and friendly nature and an astute eye for perfection. He is known to provide outstanding natural results.
That's not all! Dr. Mohit Srivastava believes in offering affordable hair transplant costs in Surat so that everybody can avail of this fantastic procedure that not only enhances your looks but boosts your self-confidence.
Vital information about the doctor
Qualification :
Dr. Mohit Srivastava did his MBBS from the prestigious G R Medical College, Gwalior in 1991. Then he went on to complete MS – General Surgery from the same college in 1996. Apart from that, he took specialized training from the renowned Bombay Hospital. Further, he received advanced training in hair restoration and also attended several workshops and conferences in India and abroad.
Experience :
In the earlier part of his career, Dr. Mohit Srivastava worked as a Senior Registrar at Bombay Hospital from 1997 to 1999. Later, he worked as an Assistant Professor at P. S Medical College, Anand, Gujarat from 1999 to 2001. Also, he was a consultant surgeon at JanSeva Hospital from 2002 to 2006. Since2002, he is practicing at his clinic, Hair N Image at Sahara Hospital. Dr. Srivastava is a member of the Association of hair restoration surgeons in India (AHRS).
Specialization :
Dr. Mohit Srivastava is an esteemed and versatile surgeon for hair transplants in Surat. He is an expert in FUT, BioFUE, DHT hair transplant. All these are surgical hair restoration treatments. Apart from these, he also provides non-surgical hair fall treatments such as PRP, mesotherapy, laser therapy, and cyclical therapy. Dr. Mohit Srivastava is the most preferred hair restoration surgeon who is well-known for his skills, high success rate and economical hair transplant cost in Surat.
Memberships: Association of Hair Restoration Surgeons (AHRS)
Registrations: G-40340 Gujarat Medical Council, 2008