Sane Vanity, for men. Not so much anymore. Nowadays, even men are experimenting with their looks. And you are one of them, admit it or not.
Even you would have tried the Pompadour, Quiff, Faux Hawk with Undercut for hairstyles.
What about bearding styles? Is there a variety there too? Of course, there is.
The circle, the Anchor, the Goatee, the Stubbled look, and so many more. Choose one that suits your face.
But wait, do you have enough facial hair to go for a beard? No.
No problem, or rather, there is a solution to your problem. Beard Transplant.
Yes, you read it right. Beard transplant. Go for it. Hair N Images is one of the best hair transplant clinics in Surat. It has branches widespread in Gujarat. This clinic has highly qualified and well-experienced surgeons for hair transplants.
Men and women both can take advantage of the hair transplant service provided by the clinic.
The clinic also offers other services like hair loss treatment, mesotherapy treatment, PRP treatment, eyebrow transplant, eyelash hair transplant, and hereditary baldness
Who can go for a Beard Transplant?
You are an ideal candidate if you have:
Alopecia
Scanty hair by heredity
An injury scar
Undergone radiotherapy or chemotherapy.
Whether you are young or middle-aged, it does not really matter. What matters is the impression you make in this highly competitive world.
We live in a world where the first impression is the last impression. So be that person who is able to maintain the image of a perfectionist and have the option of changing your looks to suit your style.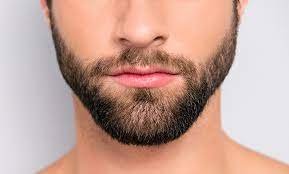 Whatever is your reason, if you decide to go for a beard transplant, book your appointment with a hair transplant specialist to clear all your doubts about safety, cost, time, and the procedure itself.
Be rest assured, all your queries will be answered in-depth by the surgeon at Hair n Images clinic located in Surat.
Once you are at the clinic for consultation, your surgeon will give you all the relevant information pertaining to the transplant like:
Cost of the Beard Transplant:
The beard transplant cost depends on the current density of your beard and how many grafts are required. The cost is calculated per graft basis.
So, talk to your surgeon about the total cost of the hair transplant procedure specified to your requirement.
Designing the look:
Your surgeon will carefully inspect the already existing beard and show you how he plans to give you a well-defined beard line.
Medical Fitness:
Once you give your approval, you will be asked to undergo some regular medical tests to certify that you are medically fit to undergo the procedure.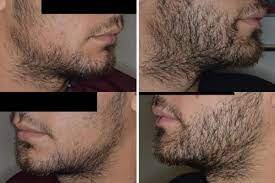 If you are on any medications, let the doctor know. You may have to stop taking blood thinners a week before the surgery. If any other prevailing medical conditions are there, now is the time to disclose them to the doctor.
Types of beard transplant:
FUT (Follicular Unit Transplant) technique: In this technique, a strip of hair is taken from the back of your head for follicle extraction. The hair units are separated, cleaned, and prepared for grafting. This leaves a visible scar on the site from where the strip has been taken.
FUE (Follicular Unit Extraction) technique: Your hair is directly pulled out from the back of the head without leaving any bald patches and noticeable scars. The hair unit is cleaned and prepared for graft.
DHT (Direct Hair Transplant) technique: Your hair is extracted and directly transplanted from the donor site to the receiver site.
Once the hair is prepared for graft, your surgeon will numb the area of transplant, make incisions, and transplant the hair unit in the natural direction of hair growth very skillfully.
After the transplant, you may notice some beard hair fall. But don't worry, it is a natural process. Even if the hair falls, the follicle continues to grow new hair, which will be completely natural, and the texture will be the same as that from where the hair has been taken.
Postoperative care:
Once your beard transplant procedure is completed:
Take care not to rub the area vigorously.
Do not make it too wet.
Eat semi-solid or liquid food.
Take medications
Do not pull the hair
No strenuous activity.
After a period of two months, you will see the transformation in the beard, and you will be happy about the decision. It looks completely natural and can be shaved and trimmed, and styled like anyone else.
Conclusion:
Vanity Sanity is very much a thing. Do your research and come to an informed decision. Get a perfect beard and be proud to flaunt it. And the best part, no one will ever know.